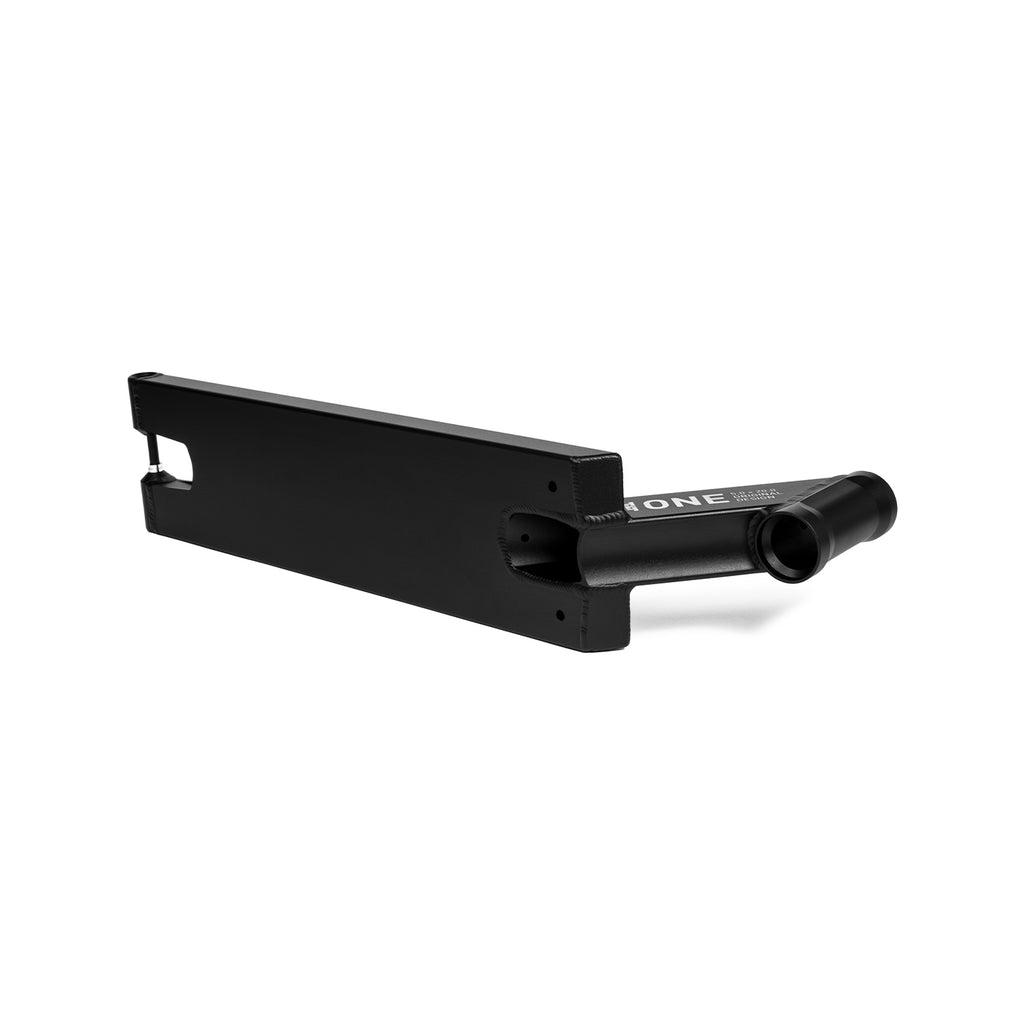 $123.32
Stage I Deck - 5.0 x 20.0"
The Stage I Deck covers you with the benefits of the welded dropouts, the versatility of a flex fender, and the Tilt quality that you're used to. With great wheel compatibility, you won't be stuck on one wheel size, and the dropouts and front caps prevent caving to make sure you'll have a long lasting deck no matter how many 5-0's you throw at it. Internal fluting keeps the weight down, so you get all these benefits in a well balanced, light weight deck.
Specifications
Material: Anodized 6061-T6 aluminum
Headtube: 83° angle
Fender: Welded flex
Dropouts: Welded
Bottom: Flat
Weight: 3.31lb
Foot space: 13.68"
Compatibility
Headset: 1-⅛" Integrated
Axle: M8 x 54.0mm Length
Wheels: 24 x 110 - 30 x 120

Included
Axle, wheel spacers, and flex fender